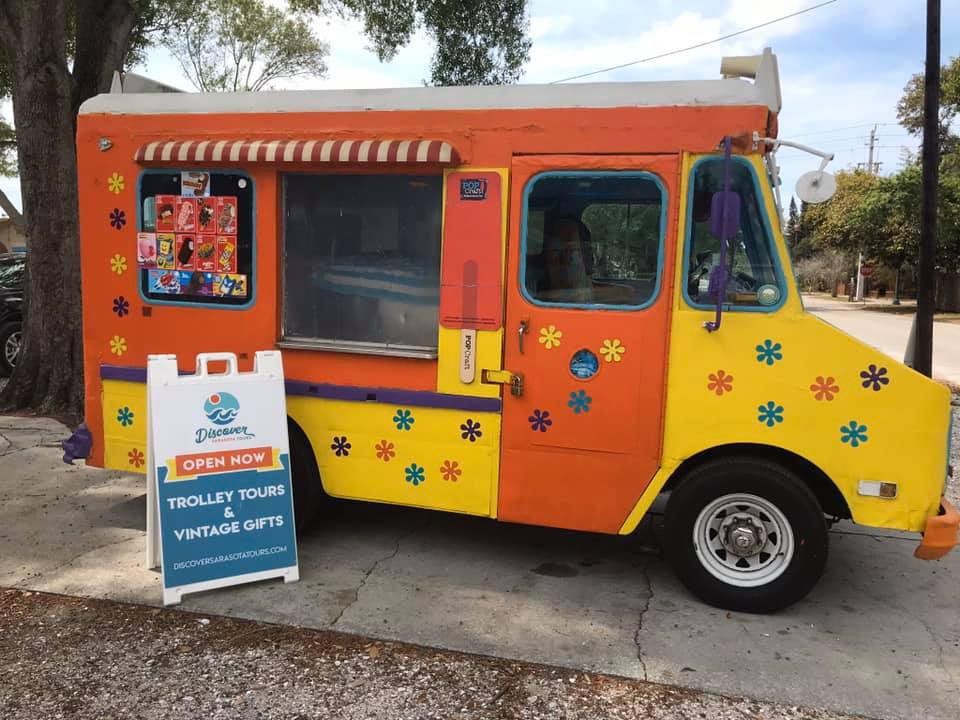 22 Apr

The Chillmobile on Florida Fun Travel
The Birth of The ChillMobile
By Florida Funmeister | April 22, 2020
When life gives you lemons, make lemonade – and where do you get it? In Sarasota that would be the ChillMobile of course.
We had planned to go to Sarasota to take one of the Discover Sarasota Tours. Our hope was to take one of their many different tours and blog about it. We were on the cusp of going on our adventure when things came to a grinding halt thanks to the COVID-19 virus.
It was even a bigger blow to Tammy Hauser, who had to park her air-conditioned trolley and put her brace of tour guides on hold until the statewide lockdown was released. However, Hauser has taken lemons and turned them into lemonade.
The Birth of the ChillMobile
During the height of her tour business, she'd purchased the vintage 1979 Good Humor truck for the convenience of her guests. However, the turn of events caused Hauser instead to start her sixth business – a mobile ice cream truck.
Described as "a catering van," the ChillMobile is stocked with a full complement of cold novelty treats from local sources such as, popsicles, gourmet ice cream cones and cups. Best of all, it's ready for bookings just in time for summer.
The menu includes Good Humor novelty pops like Strawberry Shortcake, Orange Push Pops and Fudge Bars. There's specialty treats like the Batman, Hello Kitty and Birthday Cake bars as well.
Ready to get serious? You might try Magnum Almond or Oreo Bars. Plus there are old favorites like Bomb Pops, Reese's Dessert Cups and Chocolate Chip Ice Cream Sandwiches.
Ready to go upscale? There are gourmet ice cream cups from Lickity Splits in Lakewood Ranch. Those flavors include Mint Chip, Salted Caramel Truffle, Strawberry Swirl, Double Chocolate Brownie and French Vanilla.
And don't leave out Fido. The ChillMobile stocks Puppy Cups from the Sarasota-based Popcraft. They are organic treats made specially for dogs.
In fact, when we contacted Tammy, she told us that business is booming. But how can you go wrong with original 1970s ice cream truck playing the original Good Humor music driven right to your door? It is perfect for local private parties, school functions, corporate events, holiday parties, employee recognition parties or just about anything else you can think dream or do.
Booking the ChillMobile
If you want Tammy to roll her truck your way, you can book her through the ChillMobile web site. You also can book the ChillMobile and follow her exploits on the ChillMobile Facebook page.
Although her main area is Sarasota, Tammy has been known to book stops as far west as Lakewood Ranch and as far south as Venice. It is a sweet time to book a fun experience with the ChillMobile.
TheChillMobile.com; tammy@thechillmobile.com